Partnerships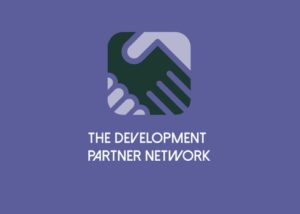 While some people see us as event planners and event organisers for weddings, charity balls and awards ceremonies, here at Elite Events we do a lot more than that.
For example, we are now confirmed as the Network Shower Partner for The Development Partner Network. This event is the brain child of an incredible lady called Hannah and we are really pleased to be a part of another business event that supports local businesses.
Peterborough Biscuit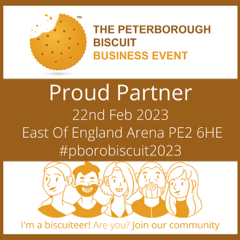 In 2019 we exhibited at The Biscuit and after that we are thrilled to announce that Elite are now the Networking Events Partner for The Peterborough Biscuit Business Event.
Elite Events will be responsible for all the organising and managing of small events in the run up to the main event. This includes all of the biscuit barrels which are a chance for exhibitors to network with each other.
We will be organising the coffee mornings which are another chance for exhibitors to meet and build relationships, but also an opportunity for essential funds to be raised for The Peterborough Biscuit Business Event chosen charities.
Peterborough Small Business Awards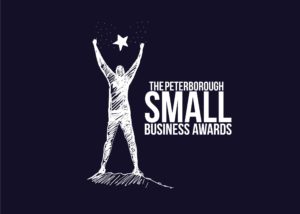 Last year we were listed as finalists in two categories for the Peterborough Small Business Awards. While it was a shame not to win an award, it was a fantastic event to attend and a brilliant awards event to be part of.
After the event we were contacted by the Laura Bailey the Founder of the Small Business Awards to see if we could help them, of course we jumped at the opportunity and we are proud to announce that we are the Event Manager and Awards Event Partner for the Small Business Awards Peterborough 2019.
Event Managers/Partners for Peterborough Small Business Awards.
SportsAid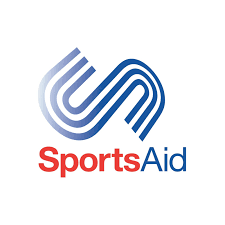 We recently received a phone call from the SportsAid Peterborough Committee. This is a brilliant local charity that runs 4 lunchtime events a year, each with a well-known sports celebrity speaker. We have been supplying SportsAid Peterborough with hampers for their raffle at each event and these have been going down extremely well. The committee called us and asked if we would like to join the SportsAid Peterborough committee. Of course, we jumped at the chance!