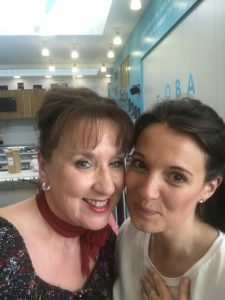 While some people see us as event planners and event organisers for weddings, charity balls and awards ceremonies, here at Elite Events we do a lot more than that.
For example, we are now confirmed as the Business Shower Partner for The Development Partner Network. This is the brain child of an incredible lady called Hannah and we are really pleased to be a part of another business event that supports local businesses.
We were approached by Hannah, a well known and popular business-focused lady in Peterborough after being recommended to us by another client. When she discussed the project and concept we were excited to be involved. It is easy to tell that whatever Hannah wants to achieve, she will. This is definitely a project I was keen to be involved in from the start.
The Development Partner Network is a really good opportunity for the Elite Events team to show off our expertise to other companies attending these events. Many of these businesses we would not normally meet, if it wasn't for working in collaboration with The Development Partner Network as their Business Shower Partner.
As a Business Shower Partner, we will be assisting in finding the right venues for the Showcasing Networking events. We will also be supporting all attending businesses with their Showers. The 'shower' side of The Development Partner Network is not dissimilar to a baby shower (another event we are well-known for organising and planning).
They are designed for anyone who wishes to launch a new business, add a new offering to their business, to celebrate a work anniversary, to thank supporters of the business or similar. The opportunities are completely endless when it comes to the Business Shower side of The Development Partner Network.
Are you looking to have a shower for your business? Why not contact the Elite Events team to find out more about what we do and how we can create the perfect shower for your business.