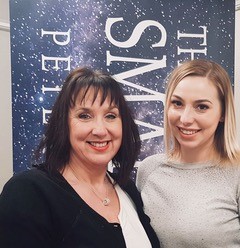 Last year we were listed as finalists in two categories in the Peterborough Small Business Awards. While it was a shame not to win an award, it was a fantastic event to attend and a brilliant awards event to be part of.
After the event we were contacted by Laura Bailey Founder and organiser of the Awards to see if we could help them as an Event Manager for the event in the following year. Of course we jumped at the opportunity and we are proud to announce that we are the Event Manager & Awards Event Partner for the Peterborough Small Business Awards 2019.
As Events Manager for the Peterborough Small Business Awards we will be organising all parts of the awards ceremony. This includes sourcing a venue and showing the organisers around this venue. We will also be organising the entertainment, creating table plans for the guests and VIPs and dressing the venue to make it sparkle and shine with glamour and sophistication.
In the run up to the event we will be helping plan interviews for the nominated business owners, ensuring we have a venue that suits their. We will be liaising with the videographers to ensure that they are present at smaller events in the run up, and for them to film last year's winners and similar.
On the night of the event we will be ensuring all the presentations that we have organised run smoothly and we will be the overall event managers during the evening. We will make sure that this event is the amazing success that it should be, with no stress to the organisers of Peterborough Small Business Awards.
Elite Events are really pleased to be involved in the Peterborough Small Business Awards as Event Manager and Awards Event Partner. These awards celebrate the amazing business achievements of the 'little guy' in Peterborough, not just the larger corporate companies.
It feels great to be part of the Peterborough Small Business Awards team that delivers an awards evening to promote the small businesses of Peterborough and those people in business that are getting up every day, doing what they do, and smashing it.
If you are looking to run an awards ceremony and need the help of an Events Manager, then please contact me directly. I would love to discuss your event plans and how we can help you.