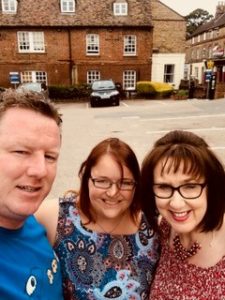 As we all know, we are all different. Everyone has their different strengths and weaknesses. Here at Elite Events our strengths are in organising fabulous events. We speak to a lot of newly engaged couples that are scared of using an event planner as the cost could be extortionate. However other newly engaged couples want to organise their wedding themselves and think a wedding planner may take away that fun for them.
Personally, I feel that these couples could not be further from the truth!
As a wedding planner we work with the happy couples. We can organise things they need and venue source to select a wedding venue that suits their exact needs. We can connect couples with our contacts to ensure they get the best deals and we can be there when you have that last minute panic or if there is something you have forgotten.
We are currently working with a lovely couple that will have been engaged for over 2.5 years by the time they get married. They have spent months organising their wedding, getting things booked and going round wedding fairs. They have really enjoyed getting the wedding organised, but they still need our help.
We will be an On The Day Wedding Planner for them. We will be there first thing in the morning to set up the venue for them, so they can relax the night before and prepare for their big day with no stress. We will be their point of contact for any lost guests or as various wedding caterers, entertainers and similar arrive.
We will ensure that the wedding day runs smoothly. We will be getting the photographers and videographers in the right places for the first dance and cake cutting, ensuring the DJ knows when to play which music. We will be setting up outdoor entertainment in the evening, letting the wedding party know when it is time for speeches and much more.
There are lots of little bits involved in a wedding to make sure the day runs smoothly. The happy couple we are working with as an On The Day Wedding Planner are aware of all these little things and wanted someone they could trust. While friends and family members would be a good option, they didn't want to put stress on their guests, instead they wanted their guests to enjoy the day.
If you love the planning and organisation of your wedding, but want someone there on the day to help with the smooth running of your special day then why not give us a call? We would love to hear about your wedding and tell you about our On The Day Wedding Planner service.
Alternatively if you are drowning in flyers, suppliers, emails and contacts and just want help with planning the whole day, we can help with that too!