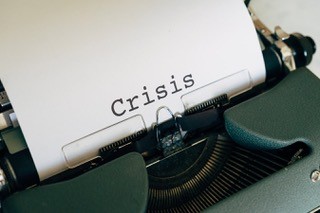 With the world in uncertainty, and even more uncertainty around events and what future events may look like when they finally return to 'normality' we felt this was an important blog post to share with you.
Here at Elite ECL we aren't just event planners and event organisers. We are highly experienced event management consultants.
Of course, we can plan and organise your perfect event for you, but we are also there for all the other stuff. Event crisis management and risk management for events are just two examples of this.
There are three things you need to do when looking risk managing your event. You need to adapt, you need to evolve and you need to accelerate. These are the three stages of event crisis management we would like to go through with you.
The Adapt Stage
Think about your event that you have planned. What do you need to do to address the current situation? If you need to cancel the event or postpone the event, then how can you do this? Do you have the details of the suppliers, venues and attendees all in one place? This is what our team will work with you to achieve when planning your event. If something arises all the details and contacts are in one place so decisions can be made, and actions can be taken quickly.
The Evolve Stage
After a crisis you need to review what happened. This is how you can learn from your mistakes and avoid making those mistakes again. Take the time out with your events team to discuss the event and how the crisis was managed. Talk about the lessons you learnt in the crisis and how you can move forwards to recovery. If you have adapted parts of the event think about how they could become a part of your events program going forward.
The Accelerate Stage
Once you have taken the time to understand the lessons that you have learnt, you can then incorporate these learnings to accelerate your program for greater success in the future. Take the time to think about your program and what it needs to look like. How can your events program drive future leads?
We hope you can see from this blog post that we are not your normal event planners. We have many years' experience in the events industry. If you want to work with knowledgeable, experienced and professional event planners, then the team here at Elite ECL are for you.